Something In This Universe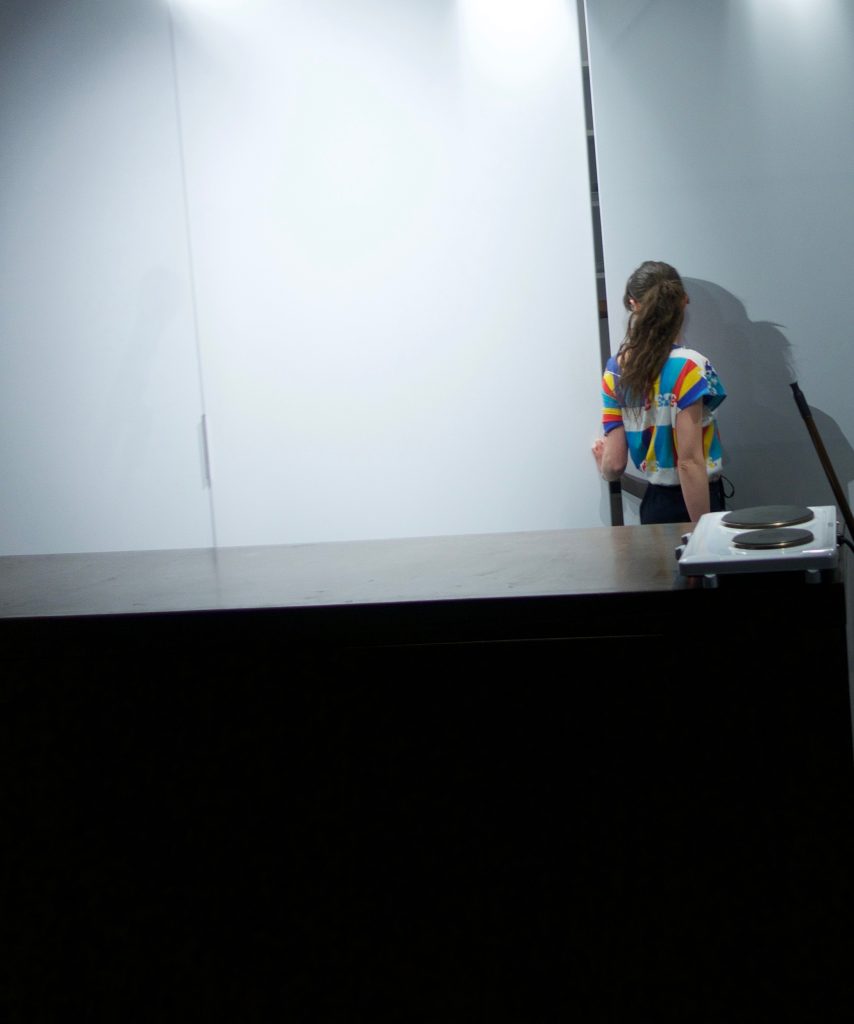 'After Murphy's OCD performance you'll want to drop down on your knees to feel the satisfaction of scrubbing the floor.
That's how empathic her performance was.'
★★★★ Theatrekrant
Nominated for the ZKB Patronage Prize and the ZKB Audience Prize
Something In This Universe (2018) is a solo performance by Genevieve, questioning whether there is such a thing as isolation when comforted by an infinite desire for perfection.
Inspired by the 'tipping point' between control and destruction we view a person captured between the seduction and obsession of a compulsive disorder.
Premier: 22nd May 2018, Theater Kikker, Utrecht, NL
Co presented by SPRING Performing Arts Festival, Utrecht and Gaudeamus.
CREDITS:
Concept, direction and music: Genevieve Murphy
Set design: Tim Vermeulen
Production: Nicole Beutler Projects
Co-producers: Veem House for Performance, Korzo
Made possible by: Fonds Podiumkunsten
Sound technician: Joel Thurman
Dramaturge: Nienke Scholts
Artistic advice: Stefan Prins, Nicole Beutler, Yannis Kyriakides
Photograph: Timm Roller
Special thanks to: Esther Snelder, BAU, DasArts
Photographer: Thomas Lenden