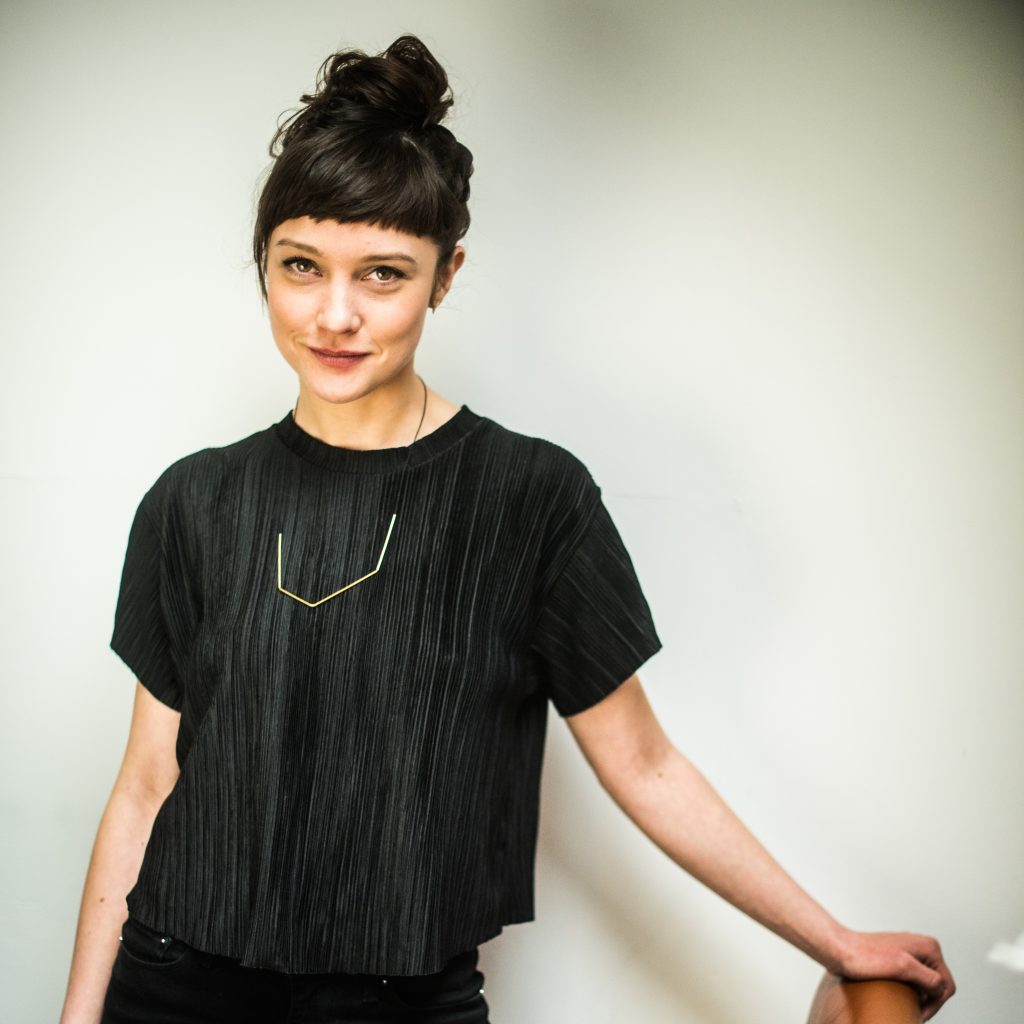 photo: Bart Grietens
Biography
Genevieve (1988, Scotland) studied at the Royal Conservatoire of Glasgow, Junior School followed by Birmingham Conservatoire for Bachelor of Music. She received a Masters in Composition at The Royal Conservatory of The Hague in 2013 and currently lives in Amsterdam, The Netherlands.
Her compositions have been performed in a variety of concert halls and art galleries in Amsterdam including Concertgebouw, Muziekgebouw, Splendor, W139, and Stedelijk with, to name a few, Amsterdam Sinfonietta, Nieuw Ensemble, Nederlands Blazers Ensemble and Camerata RCO performing her compositions.
Genevieve is known to combine performance art/fine art with contemporary classical music and her concepts are frequently based around psychology, and disability. As well as an independent maker she has collaborated and performed with visual artists, free improvisers, choreographers and producers and has toured internationally with London based visual artist Martin Creed.
The composer's durational work 'Walk and Drip for 12 Hours' (2016) was performed by herself in the gallery W139 for 12 hours continuously. It was a compositional process that formed a score of 25 metres in length. The transcription of the score went on to be performed at the Cello Biennale (Amsterdam) and November Music ('s-Hertogenbosch), commissioned by Slagwerk Den Haag (October 2016).
Genevieve has had her work commissioned by Royal Concertgebouw Orchestra Camerata in multiple  performances with neuropsychologist, Professor Erik Scherder.
'Work 5' from the suite 'F.I.N.E.' was nominated for the International Rostrum of Composers under 30 category, to represent the Netherlands for it's contemporary classical music (2016).
Her composition 'Your Blue and My Purple' was performed in La Fenice Theatre in Venice, 2016, and in January 2017 Genevieve brought her work towards the south of the country in Eindhoven commissioned and performed by Storioni Trio for the Storioni Festival in collaboration with designer Lucas Maassen.
Genevieve has been a member of the Ulysses Network (2016/17) where she developed and performed a solo work in the gallery ESC, Graz (Austria) and composed for International Ensemble Modern Akademie, Frankfurt (Germany). The composer premiered the work, 'Squeeze Machine' for IEMA in Gaudeamus, Utrecht (Netherlands) followed by performances in Frankfurt in September 2017.
Murphy was invited to external examine for composition students graduating from the Royal Conservatory of The Hague 2016 and was a guest tutor in 21st Annual Percussion Workshop, TRSTENICE (Czech Republic) in July 2017.
In May 2017, Genevieve received the Nieuwe Makers Subsidie from FPK. This is a two year research and production grant that allows the new maker to be produced and coached by NB Projects/Nicole Beutler. Taking her composition meets performance approach further Murphy has produced a solo work featuring the composer herself. 'Something In This Universe' was premiered in SPRING Festival, Utrecht in May this year.